One platform for wind & solar measurement data
Data infrastructure to store, manage, and process your resource assessment data for utility-scale wind and solar plants
Sensor monitoring & alerts
Monitor sensor health with a variety of algorithmic detection capabilities. Visualize and pinpoint issues across hundreds of sensors.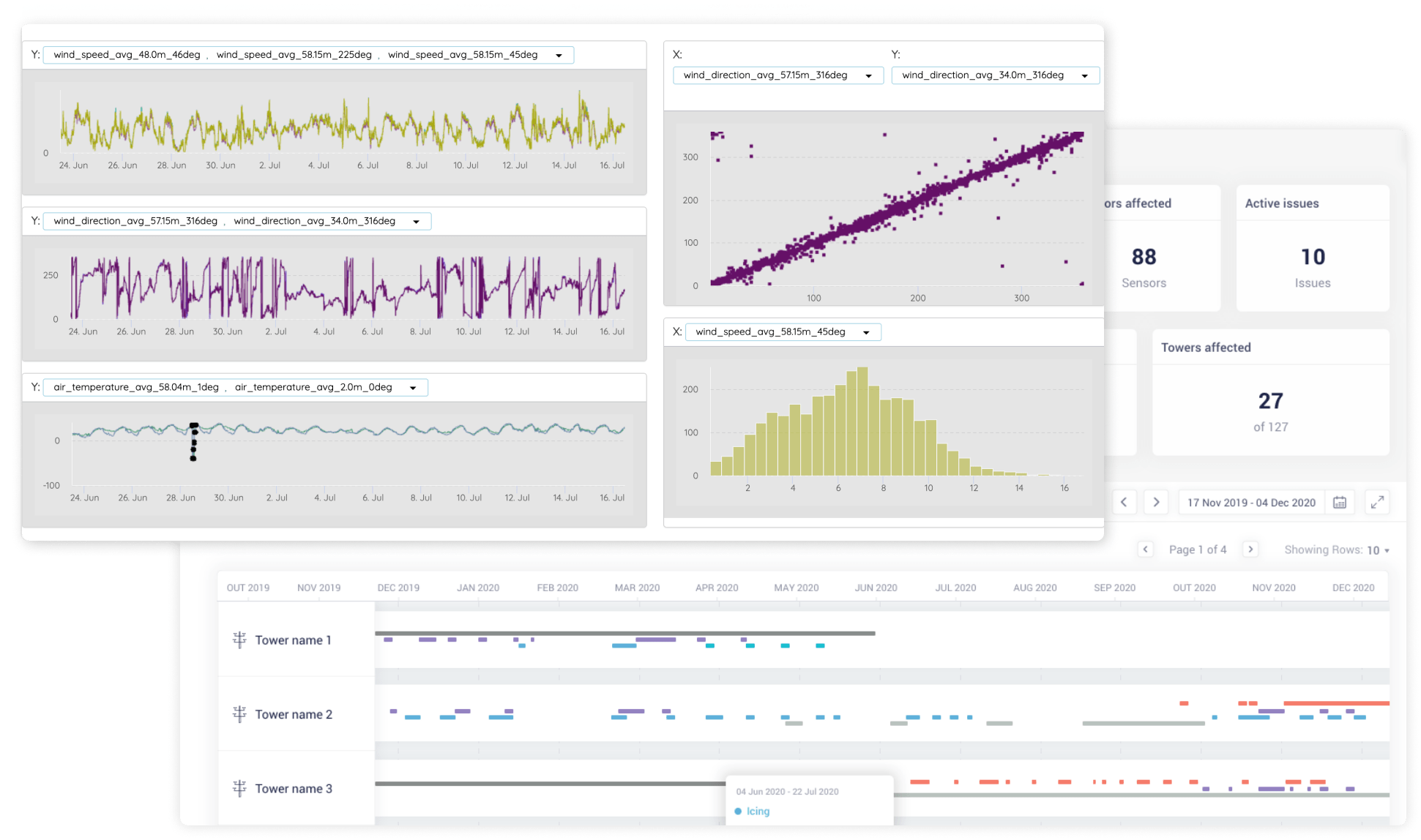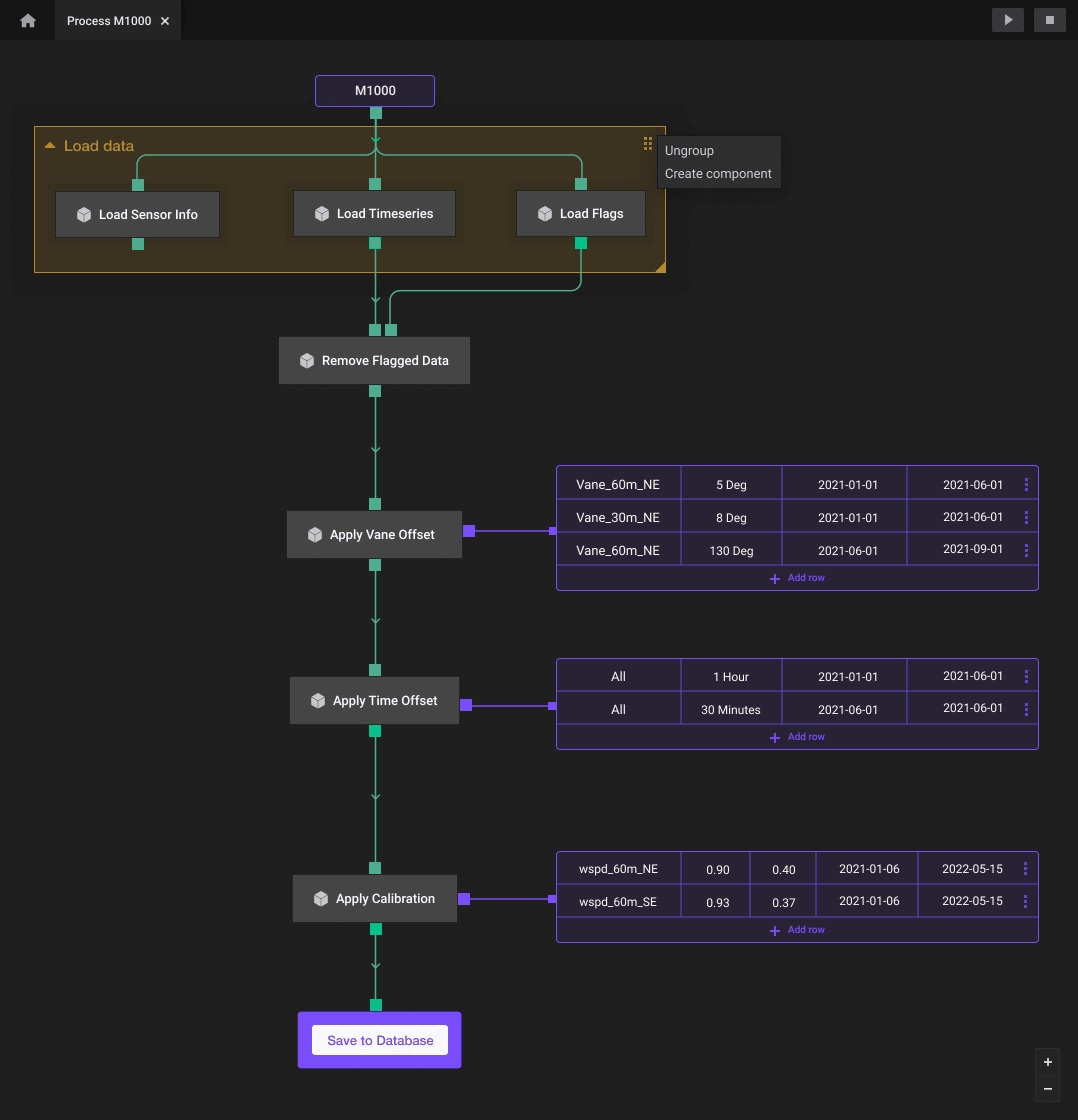 Compose your analysis on a visual platform – no coding required. Your results will continuously update as new data arrives. Read more on our approach.
Please contact us for a demo or trial to get started.